Our Painted Kitchen Range Colour Chart
Colour adds so much to any kitchen. Style, personality, warmth… With colour, you can create a focal point, lighten up dark corners or be mix-and-match creative. You can make it warm and welcoming, traditional and timeless.
Whether you go for muted, earthy shades or cool blue and grey tones, the exquisite craftsmanship and enduring design of our Hoxton painted kitchens is a natural choice.  Click to see our painted kitchens.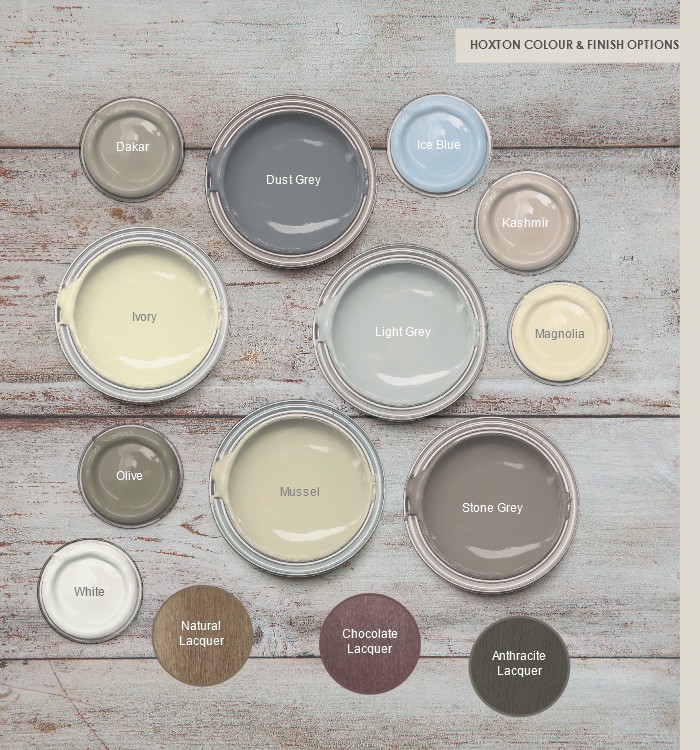 To see how this or any of the kitchens featured on our website would work for you in your home, book our kitchen designer for a no obligation visit at a convenient day or evening time. Click for more details…
Disclaimer:
The colours on this page may vary from the actual finish due to display & print techniques. Because colour choice is essential a sample should be sought for final approval before purchase. Doors painted at different dates may also vary slightly due to normal colour/pigment variation between paint batches and the natural ageing process.